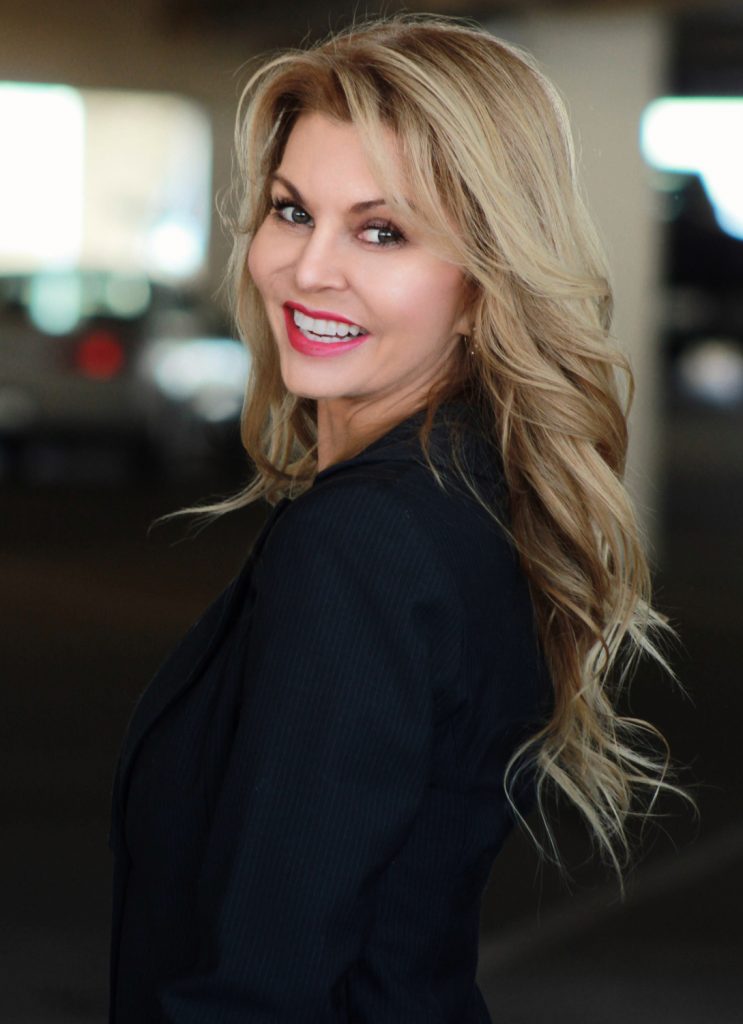 For more than 15 years I have been  voicing everything from animated animals to exercise videos. From conventional radio and TV spots to the fun and peculiar to the down right outrageous, my client list is long, distinguished and wildly diverse. You can catch me now on Netflix (ADR) acting my little heart out, as the voice of 5 different characters in the epic TV series Babylon Berlin, as well as the English voice in several feature films and documentaries. (gotta love Netflix!) You have also heard me in commercial spots for Disney Live Productions, Benjamin-Moore Paints, Astro Yogurt, Chrysler, Jeep and Clairol Herbal Essences to name a few.
Teaching seems to be a sweet-spot for me with 7 years of guiding runners through stretch and strength exercises in videos for Runner's World Magazine (Rodale Press), encouraging 5th graders to master math, helping hearing challenged kids accelerate their learning and even guiding investors through the intricacies  of risk analytics software. (whew!)
But this all started out as fun…. my "in" to voiceovers, and my ever-lasting-love is animation! I love the quirky, crazy characters!  From the tiny, precocious, overly-neurotic, adorably enthusiastic talking animals (who doesn't love a wise firefly or a squirrel with a job!) to the sexy resilient femme fatal superhero or even self-absorbed and bubbly trophy-wife troll (really, a troll) … getting your characters off the page, and like magic … popping them into life …. is where I will shine every time! And yup! You guessed it! this all sprung out of classically trained acting.
I've had  10 years of vocal training in Linklater Voice,  Fitzmaurice Vocal Technique, Alexander Technique and Somato Respiratory Integration (breathwork). Additionally, I have performed Shakespeare, theatre, film, television, on-camera commercials and even hosting for HGTV. Most recently, I'm venturing into the world of stand-up comedy and sitcoms in Los Angeles. I train and perform weekly,  produce my own comedic content, take long beach walks when time allows and, most importantly, get up just a little before dawn to get my polished little toes into class and onto a yoga mat.
---
Sounds Like…
Julia Roberts , Jennifer Lawrence , Rashida Jones , Marisa Tomei , Brie Larson , Nicollette Sheridan, Amy Sedaris, Scarlett Johansson , Lizzy Caplan , Tina Fey. … with the comedic timing of Kristen Wiig and Amy Poehler. In other words, I got ya!
---
Voice Type
US West Coast California, New York,  NYC, Chicago, Gen X, Gen Y, Millennial, Middle Aged
---
Voice Ages
Millennial to Gen X (about 32-42)  | Animation Girl (5-12)  Boy (5-10)
COMMERCIAL & NARRATION
Age Range: 32 – 42
Educated, Refined, but not snobby
Single, Sexy, city-gal, intelligent, confident, kind, fake-friendly, wry, a little stand-off-ish
Corporate Trainer, Avid Shopper, "Typical California Girl", All-American
.
ANIMATION
Adult Female: 32-42 Sexy with an Edge, Overly enthusiastic, Trophy Wife, Sexy Super Hero
Sexy with an Edge, Overly enthusiastic, Trophy Wife, Sexy Super Hero
GIRL (5-12): know-it-all, precious, prissy, prim & proper
BOY (5-10): enthusiastic, bratty, mischievous, naughty, prankster
---
Languages
English (North American) (native), French (basic) Greek (basic) Italian (basic)
---
Accents
British, Canadian, Latina, French, North American, US General American (GenAm), US Mid-Atlantic, US Midwest (Chicago, Great Lakes), US New York (New Jersey, Bronx, Brooklyn), US South (Deep South, Dixie, Delta), US Upper Midwest (Fargo, Minnesota), US West Coast (California, Portland)
---
Special Skills
Animation, Audiobooks, Business, Documentaries, Educational, Internet Video, Movie Trailers, Podcasting, Radio, Telephone, Television, Videogames
---
Experience
5,000+ commercial, explainer, promo, corporate, eLearning, IVR, audiobook, film, animation, and video game projects to date.
Specializes in tech, fitness, beauty, healthcare and company explainers and brand anthems; auto, hospitality, eLearnings, and character work for commercials, animation and video games.


---
Credentials
Education (just the highlights)
Uta Hagen: HB Studio NYC (master class)
Second City Toronto Level III / Edgemar Center for the Arts LA (improv)
Acting, Scene Study & On-Camera Techniques: Actor's Equity Toronto
Private Voice Coaching & Classes: David Smukler, David Ferry, Francois Grisse (spoken level voice, Toronto) Bill Vincent (singing, Toronto)
Scott Sedita Sitcom Training (LA)
Killian's Commercial Workshop (LA)
Voice to Picture Promo: Don Lafontaine VO Lab (LA)
Somato Respiratory Integration (breathwork).